MY GIRLFRIEND IS A GUMIHO (2010)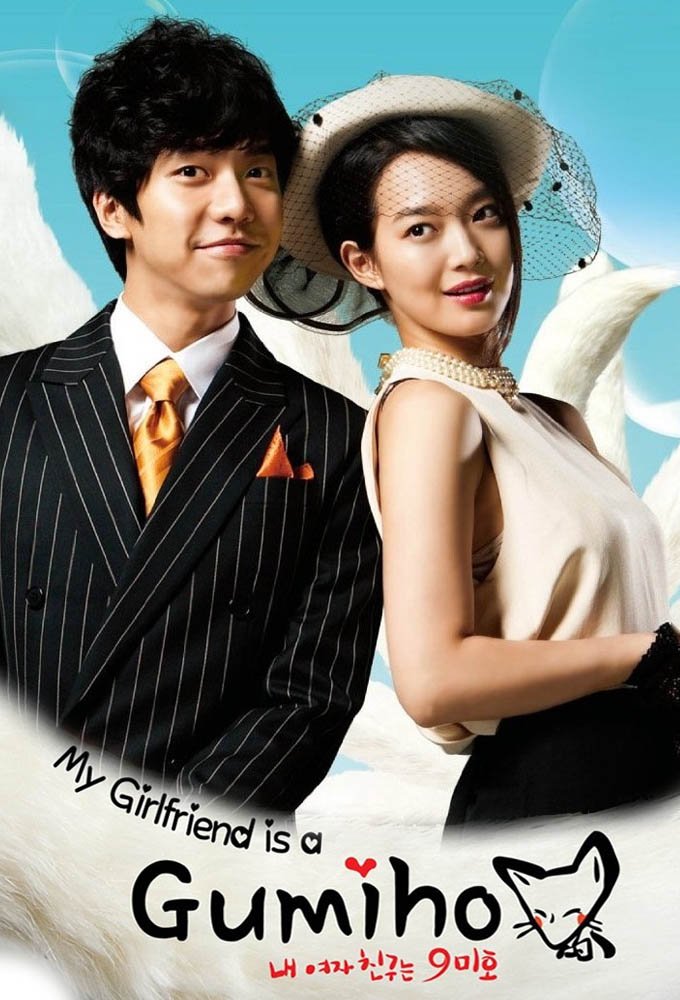 Cha Dae Woong is a carefree university student who dreams of becoming a famous actor. He is an orphan whose wealthy grandfather Cha Poong and aunt Cha Min Sook take care of him. However, Dae Woong and his grandfather always bicker because of Dae Woong's careless spending and career choice. One day, while running away from his angry grandfather, Dae Woong visits a temple and accidentally sets free a Gumiho, nine-tailed fox, who was trapped in a painting for about 500 years. Dae Woong, who was frightened and trying to run away, severely injured himself, but the Gumiho, who took the form of a beautiful woman, saved him. In exchange, the Gumiho then asked him to help her become human and teach her how to act like one. As time goes by, their mutual relationship grew deeper as they start to fall for each other. (Source: MyDramaList)
MAIN CAST
Lee Seung-gi as Cha Dae-woong
Shin Min-ah as Gu Mi-ho/Park Seon-ju/Gil-dal
No Min-woo as Park Dong-joo
FANGIRL NOTES
Also known as My Girlfriend Is a Nine Tailed Fox
Genre: Romance / Comedy / Fantasy
It aired on SBS from August 11 to September 30, 2010 for 16 episodes.
FANGIRL FEELS
A very simple yet charming and attractive plot, a cute fairytale. Lots of funny scenes that are guaranteed to entertain you and occassional tear-jerking moments.
Great chemistry between Lee Seung Gi and Shin Min Ah. I enjoyed every wacky, romantic, crazy minute between those two. Yung kung dati gusto ko na sila at after kong mapanuod ito mas lalo ko silang nagustuhan. Seung-giyaaaa 😍
Lovely OSTs worth downloading. Favorite ko na ang Losing My Mind ni LSG 😘
For those looking for terrific 16 hrs of entertainment, this is a must watch! Kasama na siya sa top favorites kdrama ko.
OVERALL
16 hours of fun filled entertainment with fair amount of tears flowing too and you will not get bored watching this drama.
My Rating – 9/10
YOU MIGHT ALSO WANT TO READ : THE MASTER'S SUN (2013)
What do you think about My Girlfriend is a Gumiho? Let me know your thoughts in the comment!