A love that hurts too much isn't love. It's just violence. It's the worst and the most painful violence. – Ma Jin-joo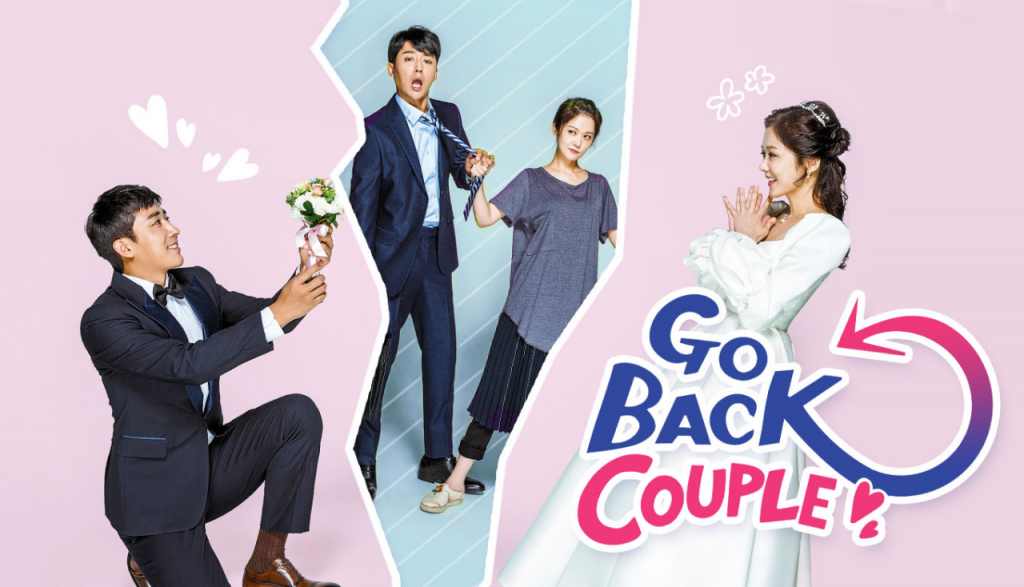 Choi Ban Do and Ma Jin Joo are both 38-years-old and a married couple. Choi Ban Do has been burdened with being the breadwinner and Ma Jin Joo is a housewife with low self-esteem. Even though they loved each other when they married, they now hate each other. They both regret marrying at such a young age. The couple travels through time and finds themselves as 20-year-old university students when they met for the first time. (Source : MyDramalist)
MAIN CAST
Son Ho-jun as Choi Ban-do
Jang Na-ra as Ma Jin-joo
FANGIRL NOTES
Also known as Confession Couple
Adapted from the manhwa "Do it One More Time"
Genre : Romance / Comedy / Drama
It premiered on October 13, 2017 on KBS2.
No. of episodes : 12
FANGIRL FEELS
"If you could go back, back to the time before it all started, what would you do? Would you make the same decisions you made before? Or would you do something you didn't get to do before?"
This was such a lovely story about family, friendship, marriage and love. This is a nice drama with full of life lessons.
This drama is going to play with your emotions. One second, it'll make you laugh out loud. And the next, it'll have you tearing up.
The cast plays a huge part in the success of the series.
The interactions between Ma Jin Joo and Choi Ban Do were so genuine and well acted that it was almost impossible to not be completely absorbed by it.
The friendships are awesome!
The second lead syndrome is really strong in this one, there's no denying this.
The OST is just beautiful. My fave : Wind Song by Sohyang
Go Back Couple is a drama with a lot of laughter, but I also shed a lot of tears.
This is the kind of well rounded drama that I don't think you will have any regrets watching.
My Rating – 8.5/10
YOU MIGHT ALSO WANT TO READ : THE BRIDE OF HABAEK (2017)
What do you think about Go Back Couple? Let me know your thoughts in the comment!
P.S. Not all the photos are mine. Credits to the owners.
Let's connect!