You know what kind of plan never fails? No plan. No plan at all. You know why? Because life cannot be planned. – Kim Ki-taek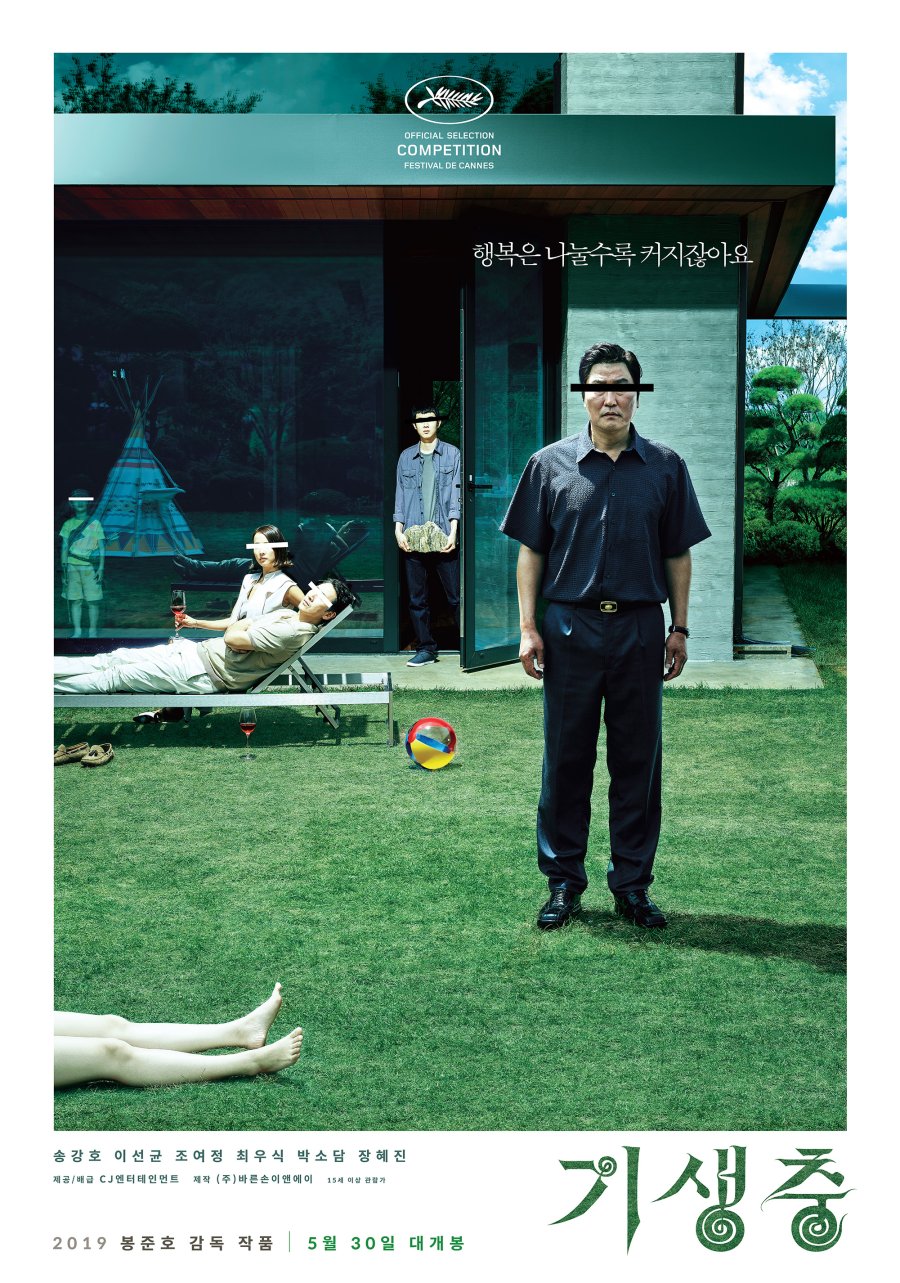 "Parasite" tells the story of unemployed man Gi Taek (played by Song Kang Ho), who gets involved with a wealthy family when his eldest son Gi Woo (played by Choi Woo Shik) starts tutoring their daughter.
MAIN CAST
Song Kang-ho as Kim Ki-taek
Choi Woo-shik as Kim Ki-woo
Park So-dam as Kim Ki-jung
Jang Hye-jin as Park Chung-sook
Lee Sun-kyun as Park Dong-ik
Cho Yeo-jeong as Choi Yeon-gyo
Lee Jung-eun as Gook Moon-gwang
FANGIRL NOTES
Parasite is a 2019 South Korean black comedy thriller film directed by Bong Joon-ho, who also co-wrote the screenplay with Han Jin-won.
Parasite premiered at the 2019 Cannes Film Festival on 21 May 2019, where it became the first South Korean film to win the Palme d'Or. It was then released in South Korea by CJ Entertainment on 30 May 2019.
Considered one of the best South Korean films of all time.
Among its numerous accolades, Parasite won four awards at the 92nd Academy Awards: Best Picture, Best Director, Best Original Screenplay, and Best International Feature Film.
It became the first South Korean film to receive Academy Award recognition, as well as the first film not in English to win Best Picture.
It also won the Golden Globe Award for Best Foreign Language Film and the BAFTA Award for Best Film Not in the English Language, and became the first film not in English to win the Screen Actors Guild Award for Outstanding Performance by a Cast in a Motion Picture.
Credits to Wikipedia
FANGIRL FEELS
The hype is real and it didn't disappoint. One of the best and insane movies in 2019.
It's a mix of great actors with excellent chemistry. Each one was amazing, performing incredibly well in his or her role.
The best way to enjoy this film is to cluelessly get into it, its charm is to watch it progress and unfold in many satisfying, unexpected ways.
My Rating – 8.5/10
YOU MIGHT ALSO WANT TO READ : MIRACLE IN CELL NO. 7 (2013)
Have you watched Parasite Movie? Share your 'feels'!