You think I was born because I wanted to be born? I said I would live quietly! I would even give up my love for singing to live quietly! What the hell did I do wrong? My eyes. My nose. This is all made by you. Why do you wish that I wasn't here? WHY? Why am I here? – Hwang Jae-in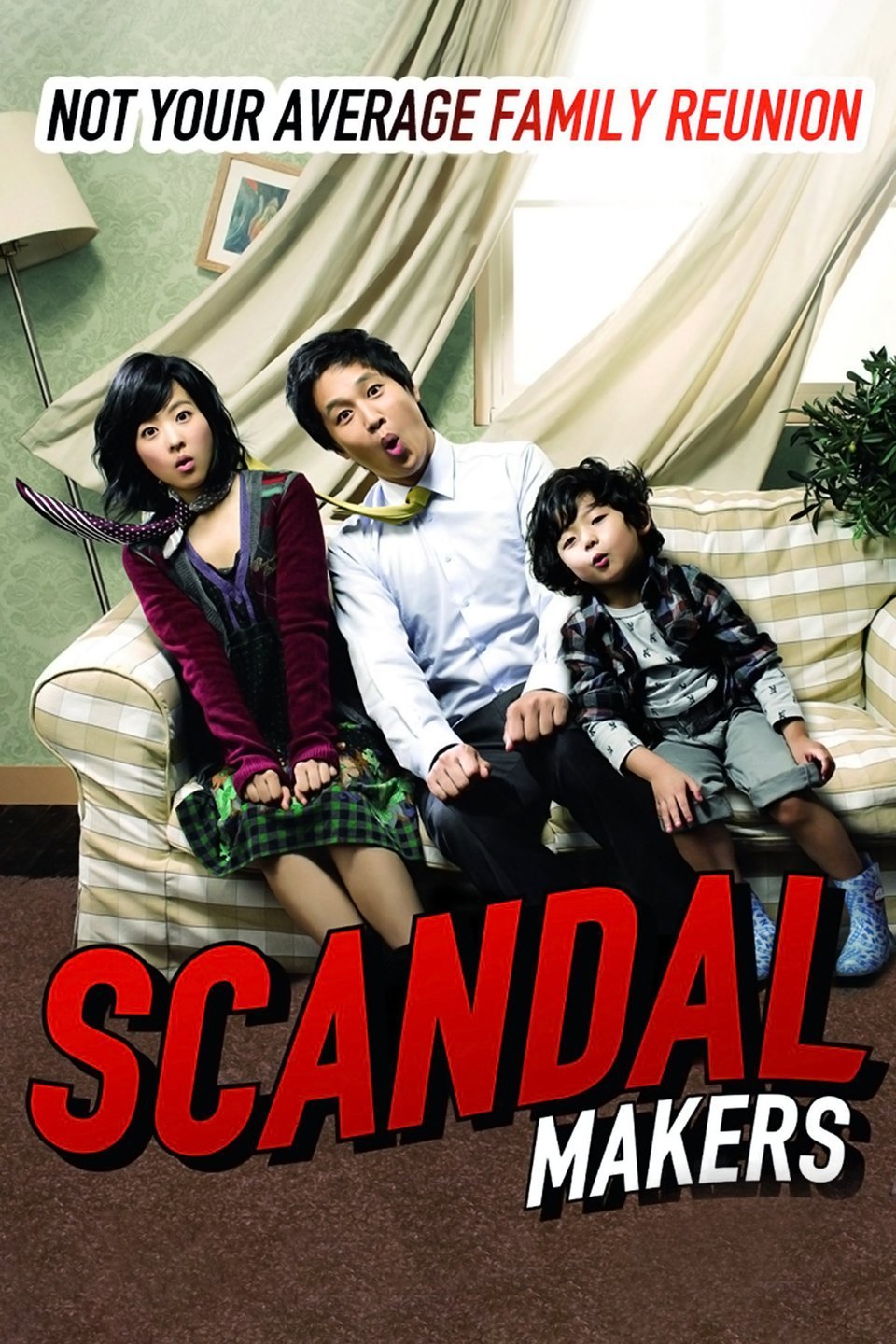 A young lady blackmails her alleged father, a radio host and former teen idol, into sheltering her and her son. Their close age causes problems when people think they are a couple. (IMDb)
MAIN CAST
Cha Tae-hyun as Nam Hyeon-soo
Park Bo-young as Hwang Jeong-nam/Hwang Jae-in (Hyeon-soo's daughter)
Wang Seok-hyeon as Hwang Ki-dong (Jae-in's son)
FANGIRL NOTES
Scandal Makers is a 2008 South Korean film written and directed by Kang Hyeong-cheol.
This was director Kang's first film and the highest grossing Korean film of the year. A Chinese remake was released in 2016.
Scandal Makers was released in South Korea on 3 December 2008, and topped the box office on its opening weekend with 473,725 admissions. It continued to chart well finishing with over 8 million tickets sold becoming the highest grossing Korean film of 2008.
FANGIRL FEELS
I absolutely fell in love with this movie. It is both funny and serious. This movie gave me an overall feeling of joy after watching it.
It's a very fun film and the characters were lovable and cute.
Adorable Bo Young. Cute Seok Hyeon. Funny Tae Hyun.
If you want a Korean Movie that at the end puts a smile on your face, then watch this.
OVERALL
I recommend this to everyone who wants to see a light, heartwarming and cute movie once in a while.
My Rating – 8/10
YOU MIGHT ALSO WANT TO READ : MY ANNOYING BROTHER (2016)
What do you think about Scandal Makers? Let me know your thoughts in the comment!