JUNG HAE IN'S TRAVEL LOG (2019)
I'm confident in doing mukbangs [eating broadcast]. – Jung Hae In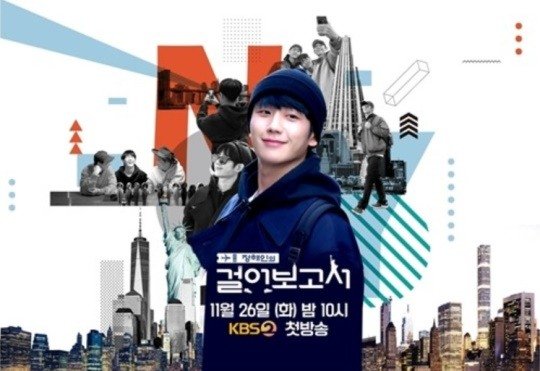 Actor Jung Hae In becomes the producer of a documentary. He is hosting his version of the documentary Backpack Travels and chooses his first destination New York, the city where every traveler dreams about. It is a documentary about walking as he travels around the city. He will be joined by his fellow actors Eun Jong Gun and Lim Hyun Soo, and they will show their unexpected chemistry. How will their walk-documentary turnout? (MyDramalist)
MAIN CAST
Jung Hae In
Lim Hyun Soo
Eun Jong Gun
FANGIRL NOTES
Also Known As: Jung Hae In's Walking Report , Jung Hae-in's Walk-cumentary
Episodes: 8
Aired: Nov 26, 2019 – Jan 21, 2020
Original Network: KBS2
FANGIRL FEELS
I watched this show because of my love for Jung Hae In.

The travel show was entertaining. I could watch Jung Hae In eat for 24 hours straight. So cute!
Jung Hae In is such a sweet friend and it was a delightful ride following him and his friends exploring NYC and Niagara Falls.
I like the dynamic between the three guys. They all get along so well and make the show entertaining.
Hae In is so adorable. He looks so nerdy and cute with his glasses on. I'm sure you will fall for his charm, if you will watch this show.
I cried on the last episode. Hope to see them again in another travel show.
I highly recommend this as a good easy relaxing show, I think I have smiled the whole way through.
OVERALL
The show is very entertaining. I love watching Jung Hae In's facial expressions and reactions.
My Rating – 10/10
YOU MIGHT ALSO WANT TO READ : BUSTED! 2 (2019)
Have you watched Jung Hae In's Travel Log? Share your 'feels'!