Circle : Two Worlds Connected (2017)
Bad memories are also a part of life. No matter how upsetting, cruel, and horrible they may be… those memories are still a part of who you are. That's why you have to accept it.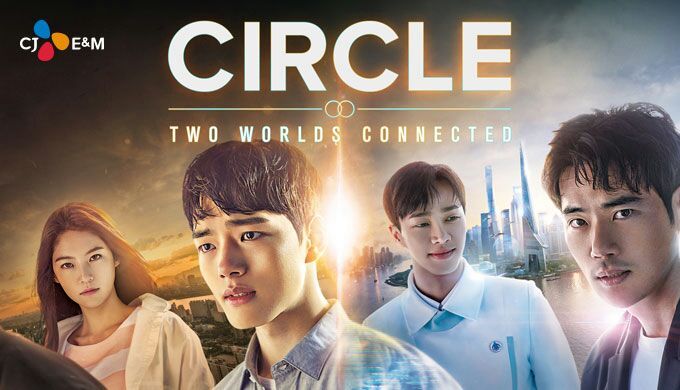 The series features two parallel plots set in the years 2017 and 2037, both centered on a twin brothers' struggle with the discovery and development of an advanced alien technology that could either be a boon or bane for the entire humanity. (Source : Wikipedia)
MAIN CAST
Yeo Jin-goo as Kim Woo-jin / Circulate 3
Kim Kang-woo as Kim Joon-hyuk (born Kim Bum-gyun)
Gong Seung-yeon as Han Jung-yeon (a.k.a. Byul, Bluebird)
Lee Gi-kwang as Lee Ho-soo
FANGIRL NOTES
Genre : Science fiction / Dystopian fiction / Mystery / Thriller
It aired on tvN for 12 episodes from May 22 to June 27, 2017.
FANGIRL FEELS
The story certainly isn't perfect. There are some twists that are a bit too wild, but the vast majority of the story is well crafted and incredibly well written.
 From the very beginning till the end it was interesting, breathtaking and fast-paced.
The most interesting thing about this drama is how it's literally split into two different stories, so it almost feel like you are watching the original and the sequel at the same time.
The casts were really good. Acting by the ensemble is praise worthy, especially performances given by Yeo Jin Goo and Kim Kang Woo.
"Circle: Two Worlds Connected" didn't give me the obsessive feels that my favorite dramas give me, but sometimes a really good story told well is all you need!
I would truly recommend this drama to everyone.
My Rating – 8.5/10
YOU MIGHT ALSO WANT TO READ : CHICAGO TYPEWRITER (2017)
What do you think about Circle: Two Worlds Connected? Let me now your thoughts in the comment!
P.S. Not all the photos are mine. Credits to the owners.
Let's connect!