When the Weather Is Fine (2020)
Trust is like glass. Once broken, the cracks will always be visible… even if you glue the broken pieces back together. – Mok Hae-won
When the Weather Is Fine Synopsis : After a series of unfortunate events, Mok Hae-won (Park Min-young) quits her job in Seoul and goes back to Bookhyun Village, in Gangwon Province, where she briefly lived when she was in high school. There, she meets again her former classmate and neighbor, Im Eun-seob (Seo Kang-joon). He also came back to Bookhyun after leaving the village for a few years and now owns a bookstore. Together, they heal from their past wounds and eventually fall in love. (Source : Wikipedia)
MAIN CAST
Seo Kang-joon as Im Eun-seob / Kim Jin-ho
Park Min-young as Mok Hae-won ("Irene")
FANGIRL NOTES
Also known as I'll Find You on a Beautiful Day
Genre : Drama
Based on the 2018 novel of the same name by Lee Do-woo, it aired on JTBC from February 24 to April 21, 2020.
No. of episodes : 16
FANGIRL FEELS
This drama won't be the cup of tea for everyone, it's a slow-paced drama and a slow burn romance.
I enjoyed it but sometimes, honestly found it difficult to stay attentive.
When The Weather Is Fine never fails to captivate me with its beautiful and soothing storytelling. The story was so refreshing and simple.
You will also get to enjoy a love story with amazing chemistry.
The rest of the cast truly is also amazing, and really makes the town feel 100% real.
The OST was nice. Favorite: All Day Long by Kyuhyun.
If you're looking for something to heal your soul or warm your heart, then this is quality content.
FANGIRL FAVES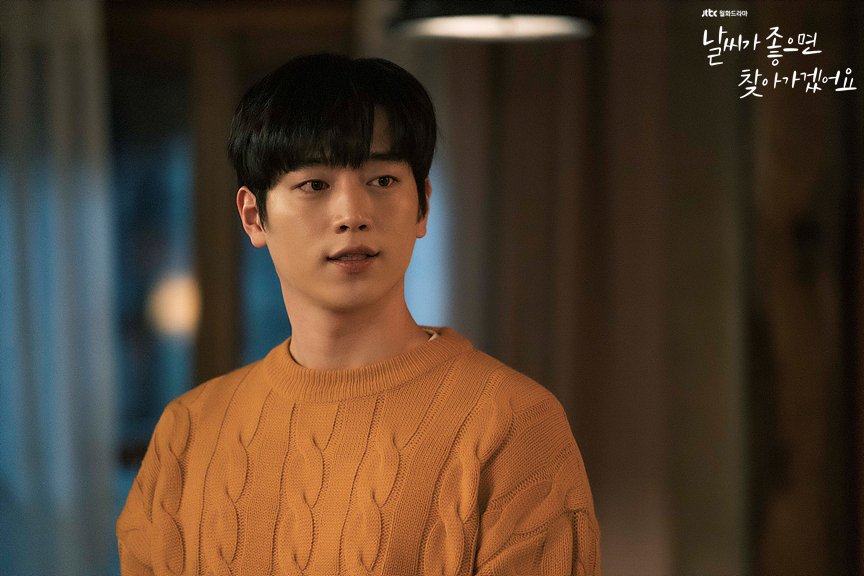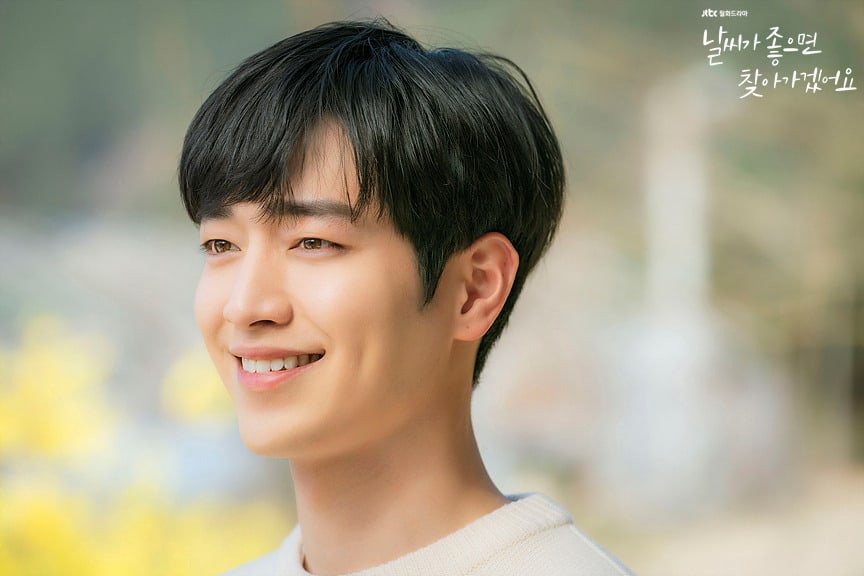 I fell in love with Eun Seob as a character and Seo Kang Joon depicted the character so beautifully. He was soooo attractive in his role. One more reason I enjoyed this drama: Seo Kang Joon's lips.
My Rating – 8/10
YOU MIGHT ALSO WANT TO READ : SOMETHING IN THE RAIN (2018)
Have you watched When The Weather Is Fine? Share your 'feels'!
P.S. Not all the photos are mine. Credits to the owners.
Let's connect!