On Your Wedding Day (2018)
When you look at the person, you can tell within 3 seconds if they are the one. – Hwan Seung-hee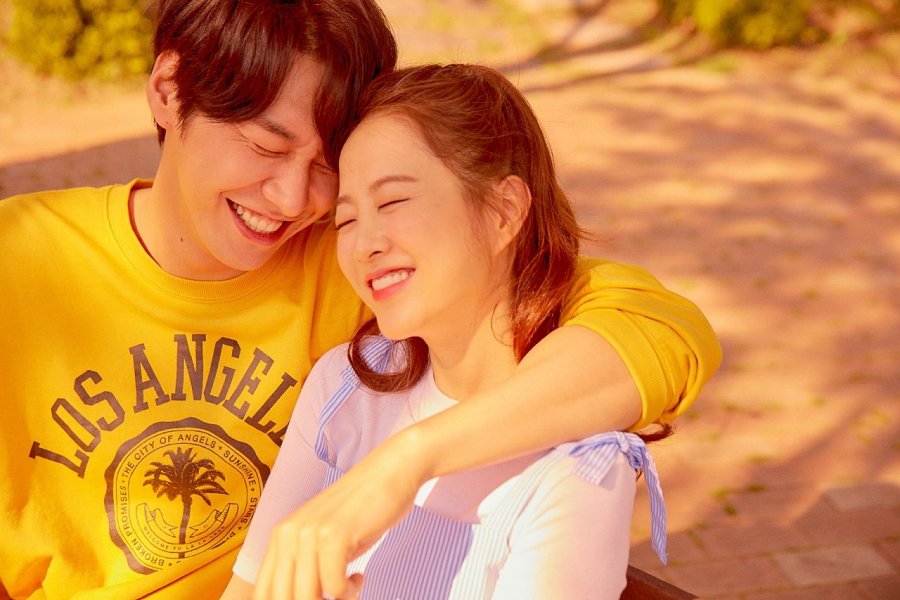 On Your Wedding Day Synopsis : A man receives a wedding invitation from his first love whom he met in high school. He reminisces all the trouble he went through to get together with her over the span of years beginning from youth, and how they had ups and downs in their life together. He finally goes to her wedding, and thanks her for being the shining star in his life and she thanks him for his support in need. He then walks away from her wedding function. (Source : Wikipedia)
MAIN CAST
Park Bo-young as Hwan Seung-hee (A girl who believes in true love at first sight.)
Kim Young-kwang as Hwang Woo-yeon (Seung-hee's high school friend who falls in love with her at first sight and believes her to be his destiny.)
FANGIRL NOTES
On Your Wedding Day is a 2018 South Korean romantic comedy film that depicts the ten-year love and friendship of two people from teenage to adulthood.
The film was released on August 22, 2018.
Pre-production started in 2015 and Kang Ha-neul was first offered the male lead role but ultimately declined.
Lead actors Park Bo-young and Kim Young-kwang previously worked together in 2014 film Hot Young Bloods.
FANGIRL FEELS
On your wedding day really displayed realistic and down-to-earth imagery of relationships.
The acting was great, the characters were enjoyable, and the story was easy to follow.
The main character had amazing chemistry and character development.
I love both Kim Young Kwang and Park Bo Young. They really showed their talents in this film.
#Hugot: No matter how hard you try and want it to happen, no matter how much you love, if it's not meant to be, it's just not meant to be.
Very deep and nice slice of life movie though.
I can say this is a must-watch movie that you shouldn't miss!
My Rating – 9/10
YOU MIGHT ALSO WANT TO READ : SCANDAL MAKERS (2008)
Have you seen On Your Wedding Day? Let me know your thoughts in the comment below!
P.S. Not all the photos are mine. Credits to the owners.
Let's connect!