I just want to see what I want to see, and not see what I don't want to see. I want to enjoy a happy and fun life. – Choi Han Kyul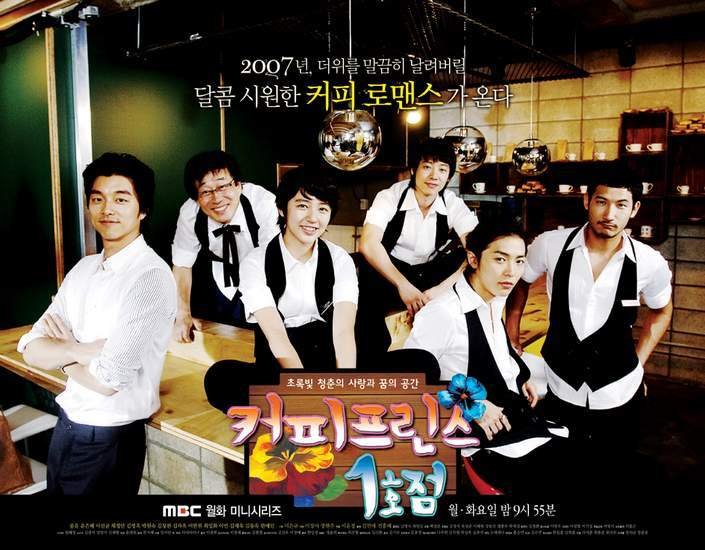 Choi Han Kyul is a chaebol who is given the chance to run a coffee shop. He hires Go Eun Chan to work at the coffee shop without knowing that Eun Chan is actually a girl. When he starts to develop feelings for her, he starts to question his sexuality, and what commences is a charming romantic adventure. (Source : Soompi)
MAIN CAST
Yoon Eun-hye as Go Eun-chan
Gong Yoo as Choi Han-kyul
Lee Sun-kyun as Choi Han-sung
Chae Jung-an as Han Yoo-joo
FANGIRL NOTES
Genre : Romance / Comedy / Drama
Based on the novel The 1st Shop of Coffee Prince written by Lee Sun-mi.
The hit series aired on MBC from July 2 to August 28, 2007 for 17 episodes.
It aired in the Philippines on GMA Network from January 1 to March 19, 2008, and received high ratings during its run.
FANGIRL FEELS
Coffee Prince is one of the best drama I've seen. Second time to watched this but same feels, ADDICTING! It's just that type of drama where you wouldn't mind watching it from beginning to the end again.
What makes this one a delightful watch, is the ability of actors and direction to make us connect and "live" this sweet love story with the characters.
The first good thing of this drama are the actors indeed. Everyone did a very good job.
Gong Yoo and Yoo Eun Hye are wonderful and their on screen chemistry was simply undeniable.
I love the whole supporting cast of Coffee Prince. Special credits to the hotties of Coffee Prince.
I highly recommend this to anyone looking for a good story. Don't expect a lot of action or plot twists, but this drama is really worth watching.
My Rating – 10/10
YOU MIGHT ALSO WANT TO READ : THE TALE OF NOKDU (2019)
Have you watched Coffee Prince? Share your feels!
P.S. Not all the photos are mine. Credits to the owners.
Let's connect!