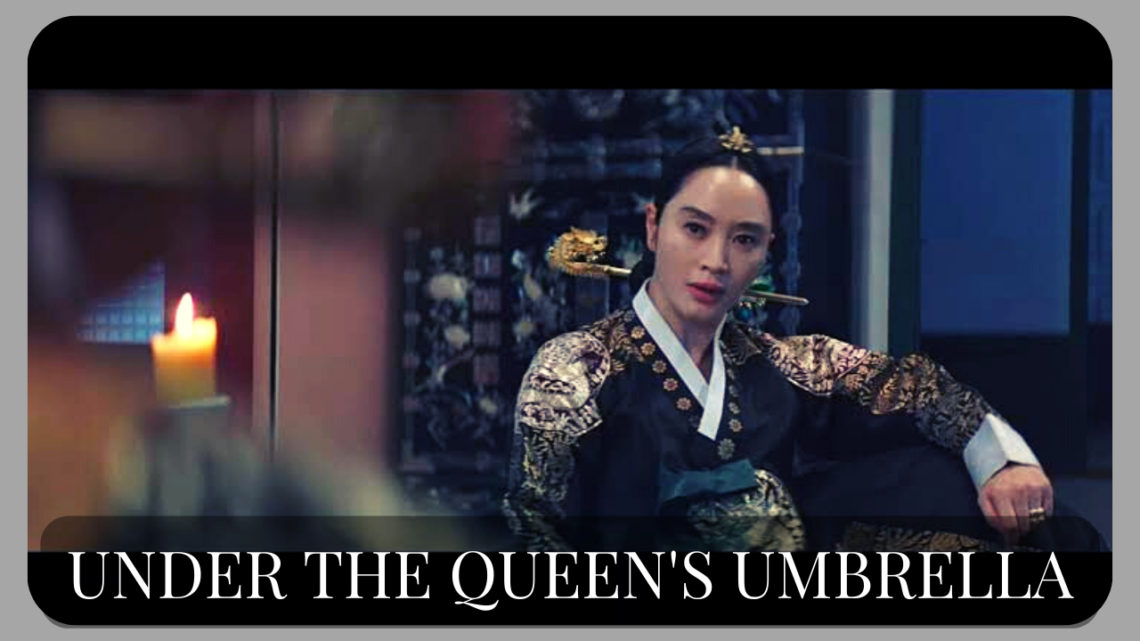 Under The Queen's Umbrella (2022)
When things are tough, it is okay to say so. It is alright to show that you are in pain. Only then will others know that you are not alright. – Queen Hwa Ryeong
Drama Profile:
Title:

Under the Queen's Umbrella

Episodes:

16

Aired:

Oct 15, 2022 – Dec 4, 2022

Original Network:

tvN / Netflix

Also known as:

The Queen's Umbrella

Genre:

Historical Drama / Black Comedy

Written by:

Park Ba Ra

Directed by:

Kim Hyung Shik (About Time)

Main Cast:

Kim Hye-soo (Juvenile Justice), Kim Hae-sook (Inspector Koo), Moon Sang Min (The Colors of Our Time) and Choi Won-young (Reflection of You)

Synopsis:

Within the palace exist troublemaking princes who cause nothing but headaches for the royal family and are about to be turned into proper crown princes. Their mother, Im Hwa Ryeong, is the wife of a great king. But instead of having an aura of elegance and grace, she is a prickly, sensitive, and hot-tempered queen. Once more serene, she changed since people kept pushing her buttons. She is a queen who sometimes abandons her pride and is even known to swear! Every day of her life is full of trials, but she withstands them all, for the sake of her children. (Source: Mydramalist)



K-drama Feels:
Story: The story is pretty easy to follow, a Queen's ambition for one of her sons to succeed and become a crown prince. The story may be simple, but every character is picked apart and that makes it very interesting.
Acting/Cast: The characters were all complex and interesting. Absolutely loved Kim Hye Soo's character as the queen, she's different from all the queens in historical drama. Kim Hae Sook as the queen dowager was the perfect villain and I'm fully satisfied with her performance. I really loved all the grand princes and princes, their chemistry was so heartwarming. The crown prince is such a beautiful soul.
Overall: It's very heartwarming and beautiful. I highly recommend watching it.
My Rating – 9.0/10 (This drama is full of everything you could want: suspense, action, romance, slow-burn politics, comedy, strong and interesting characters, and more. )
Have you watched Under the Queen's Umbrella? Let me know your thoughts in the comments below!
Let's connect!