I must find the guy myself. I just need three things: pacemaker, the sound of my heart, and my back… If I find the mysterious guy, the story might change… – Eun Dan Oh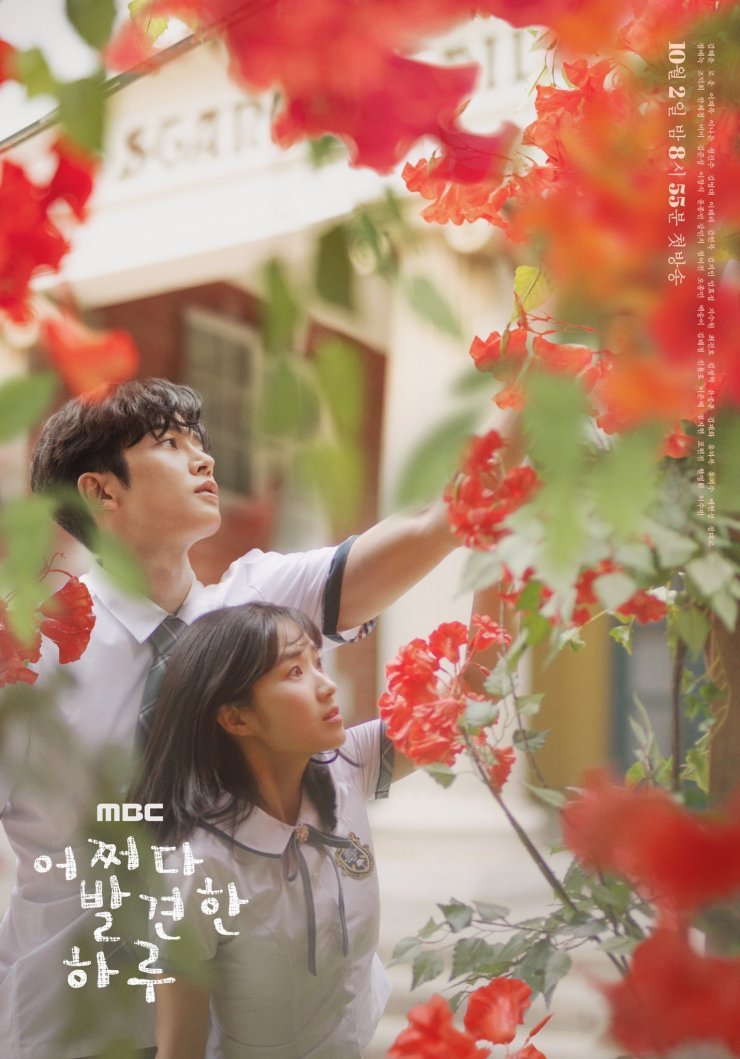 It tells the story of students who realize that they are actually characters in a manhwa (Korean comic) and try to go against the plot of the manhwa. (Soompi)
MAIN CAST
Kim Hye-yoon as Eun Dan-oh (Secret and Neungsohwa)
Rowoon as Number 13 / Ha-roo (Secret and Neungsohwa)
Lee Jae-wook as Baek Kyung (Secret and Neungsohwa)
Lee Na-eun as Yeo Joo-da (Secret)
Jung Gun-joo as Lee Do-hwa (Secret)
Kim Young-dae as Oh Nam-joo (Secret)
Lee Tae-ri as Jinmichae (Secret) / Geum Jin-mi (Neungsohwa)
FANGIRL NOTES
Also known as July Found by Chance / Suddenly One Day
Genre : Fantasy / Romance / Comedy
It is based on the webtoon July Found by Chance which was first published in January 2018 on Daum Webtoon.
The series aired on MBC October 2 to November 21, 2019.
No. of episodes : 32
FANGIRL FEELS
Extraordinary You seeks to answer the age-old question: "If you could change your fate, would you?"
If you like light-hearted stories and so much cuteness and romance you should give this drama a chance.
The acting was really good and it made viewers empathize with them.
Lee Jae Wook was really good, and I got to feel Baek Kyung's pain.
Rowoon is so charming and he really amazed me with his acting as Ha Ru.
OST was beautiful, catchy and fitting. I like First Love by Sondia.
It's a good drama with a unique concept and if you can overlook all the plotholes, the annoying repetitive scenes and the cliches, then this drama is for you.
OVERALL
The first half of the series was amazing, new and very intriguing! If you're looking for a romantic cute drama with good chemistry this would be perfect for you!
My Rating – 8.5/10
YOU MIGHT ALSO WANT TO READ : ONE SPRING NIGHT (2019)
What do you think about Extraordinary You? Share your 'feels'!