Cases are like constellations. Each dot seemingly has no meaning and connection but if you connect them carefully, you can create a picture. – Lee Hyun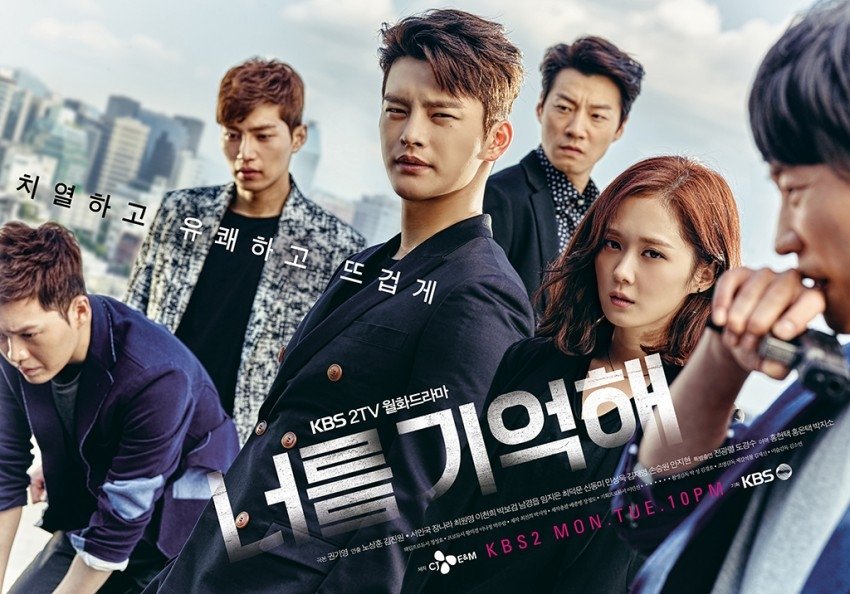 Hello Monster Synopsis : Genius profiler Lee Hyun (Seo In-guk), returns home to Korea after something from a case he's been sent triggers a memory he thought he'd lost forever. Unbeknownst to him, one of his team members, Detective Cha Ji-an (Jang Na-ra), has been investigating him for some time. She is aware that his father was murdered and his brother disappeared under mysterious circumstances involving a criminal named Lee Joon Young (Do Kyungsoo) — whom they both want found and incarcerated. Each seeks to unravel the other, unaware that they've been drawn into a dangerous game of cat and mouse by a master player and that both truth and evil are closer and far more twisted than they think. (Source : Wikipedia)
MAIN CAST
Seo In-guk as Lee Hyun / David Lee
Jang Na-ra as Cha Ji-an
Park Bo-gum as Jung Sun-ho / Lee Min
Choi Won-young as Lee Joon-ho / Lee Joon-young
FANGIRL NOTES
Also known as Remember You
Genre : Thriller / Mystery / Police procedural
It aired on KBS2 from June 22 to August 11, 2015 every Mondays and Tuesdays for 16 episodes.
Despite the show's lacklustre ratings, audiences and critics alike praised its story and the performances of the cast, particularly Park Bo-gum's performance.
FANGIRL FEELS
If you want a crime-based/thriller drama with romance on the side; then watch this.
The plot was well-written, thrilling, interesting, capturing, touching, intense, pretty much perfect.
The cast was superb.
The music gives you the mysterious detective vibe. My faves : Remember by Dear Cloud / I See You by Shin Yong Jae
Park Bo Gum did a wonderful job. Whenever his character smiled with secret evil intent he gave me chills.
Seo In Guk is a gem and a super adorable hyung. He is really amazing, especially in conveying his emotions through his eyes. I can feel his pain, agony, fear and even happiness.
The ending leaves something to be desired, but that doesn't make it bad.
A beautifully written plot that keeps you hooked right until the end.
Amazing drama overall.
My Rating – 9/10
YOU MIGHT ALSO WANT TO READ : REMEMBER: WAR OF THE SON (2015)
What do you think about Hello Monster? Share your 'feels'!
P.S. Not all the photos and gifs are mine. Credits to the owners.